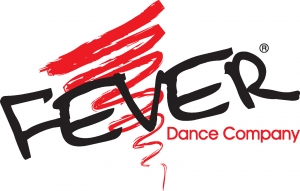 CHEERLEADING COMPETITION INFORMATION
Saturday 18th March – Blackpool Tower Ballroom
___
Tickets have now been sent to us via post, we will email you when they are ready to collect from reception.
ALL COMPETITORS & SPECTATORS REQUIRE A TICKET TO ENTER THE BALLROOM.
No replacements will be issued for lost/forgotten wristbands. Please make sure they are secured to your wrist before entering the ballroom.
___
Please see below the confirmed timetable for Saturday 18th March.
Fever's Fireflies – 12 & under  solos/duos
SECTION 1 – 12 & 13 year solos/duos
Arrival Time: 11.15am
Those doing solo's in this section and team in section 2 – Break Time: 3:15pm
If you are leaving the ballroom for a break before team, please ask Jillian what time to return.
Fever's Fireflies –  15 & under solos/duos | 15 & under squad 
SECTION 2 – 14 & 15 year solos/duos & Fireflies Team
Arrival Time: 2.15pm
Approx Finish: 6:30pm
 
Fever's Flyers, Fighters & Force – 16 & over solos/duos | 17 & under and 18 & over squad
SECTION 3 – 16, 17, 18 & over solos/duos & Flyers, Fighters & Force Team
Arrival Time: 5.30pm
Approx Finish: 10.00pm
___
Checklist for the day of the competition
Full cheerleading outfit (top & skirt)
Black leg warmers – Fireflies only (can be bought from reception or online £4.00)
Black or White socks – Flyers, Fighters & Force only
Pom poms
Safety pins for your solo number
Plain Black pumps/trainers/jazz boots or Adult teams white trainers
Fireflies – French/German Plaits
Flyers –French/German Plaits
Fighters – High pony, plenty of gel and hairspray
Force – High pony, plenty of gel and hairspray
Please arrive in the ballroom in your Fever uniform. Black performance t-shirt, black leggings, and fever jacket if you have one. No denim! If you don't have any uniform please wear plain black leggings/tracksuit bottoms and a plain t-shirt (or your cheer top).
Please enter the tower via the promenade entrance. If this does change, we will send a text out to inform you.
All competitors and spectators need a ticket (wristband) to enter the ballroom. There will be no replacements for lost/forgotten wristbands. Please make sure all tickets are secured to your wrist BEFORE you enter the Blackpool Tower.
The tower does not allow food and drink (except x1 500ml sealed bottle of water per person). If you are going to try and take food into the ballroom, please be prepared for your bag to be searched.
Fever will be sat in one area of the tower, on the ground floor and one area on the first balcony. The ground floor is for those competing in each section. Those who have arrived early to watch friends/younger siblings we ask that you use the balcony seating.
IMPORTANT NOTICE – We will be reserving the first 3 rows of our seating for COMPETITORS ONLY. This is to stop us using the area in front of the seating for dancers but make sure we can still sort recalls for all dancers. Please do not sit on the first 3 rows as a non competitor or if you section has not started/finished.
Once seated get dressed into your outfit. Once dressed see Nicole/Alex/Jillian for your solo number. You will keep your number on until you finish your solo section.
Recalls may be done via WhatsApp groups that each teacher has access to or via the organisers microphone on stage. Fever staff will organise all children for recalls. Please make sure your child is sat with their pom poms on the allocated seats for the dancers.  We understand children will need the toilet but try and avoid taking them around the recall time.
Once team presentation has finished, we kindly ask that you do not leave the ballroom until we have had full team photos. Please see your class teacher or Nicole after presentation for directions on where team photos will be done.
ONLY VIDEOING OF YOUR OWN CHILD'S SOLO IS PERMITTED!
PLEASE DO NOT VIDEO ANY TEAMS!