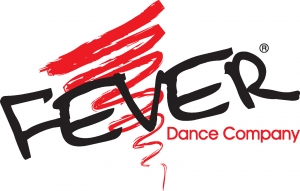 ON THE BEAT – STREET COMPETITION INFORMATION
Sunday 1st October – Winter Gardens, Blackpool
___
Tickets are now on sale using the buy now link below.
ALL COMPETITORS & SPECTATORS REQUIRE A TICKET TO ENTER THE BALLROOM.
£22.00 – ONE DAY
DEADLINE – SATURDAY 16TH SEPTEMBER
___
REGISTRATION FOR THIS COMPETITION IS NOW CLOSED.
We have no timetable yet, as soon as it is published we will send it out.
__
OUTFITS
Jets 10 & under – Thursday 4:30pm team
Red Street Fever Hoodie – ORDER HERE
Black cycling shorts (girls) Black joggers (boys)
Red hair bow/bandanna (see your teacher on the day for this)
Black Trainers & Black high ankle socks
Salute 11 & under – Thursday 5:15pm GIRLS team
NEW Sequin Top – ORDER HERE
Black cycling shorts
Black Trainers & White socks that come with the top
Storm 14 & under– Thursday 5:15pm GIRLS/BOYS team
BOYS White Street Fever Hoodie – ORDER HERE
GIRLS White Crop Top – Discussed in class
Black joggers – Discussed in class
Black Trainers & Black socks
Fierce Juniors – Saturday 4:00pm Team
Iconic – Adult Team
Solo Dancers 
All dancers will be doing a set dance & freestyle at the competition and you can wear anything, coloured t-shirts with shorts/leggings or tracksuit bottoms is a popular choice. This does not have to be fever uniform. Please see your teacher if you are unsure on what to wear.
All teams to have a high ponytail, with plenty of gel and hairspray
Other info
Please arrive in the ballroom in your Fever uniform. Black performance t-shirt, black leggings, and fever jacket if you have one. Those who don't please try wear a plain t-shirt and leggings. No denim!
All competitors and spectators need a ticket (wristband) to enter the ballroom. There will be no replacements for lost/forgotten wristbands. Please make sure these are fastened on your wrists before you arrive at the door.
Fever will be sat in one area of the ballroom, please find your teachers and a seat in that area when you arrive.
Recalls will be done via the microphone once and your teachers will also be sent the numbers of those being recalled. Please listen carefully to the numbers being recalled and if unsure ask a teacher. We understand children will need the toilet but try and avoid taking them around the recall time.
ONLY VIDEOING OF YOUR OWN CHILD'S SET DANCE/FREESTYLE & DUO IS PERMITTED!
PLEASE DO NOT VIDEO ANY TEAMS!