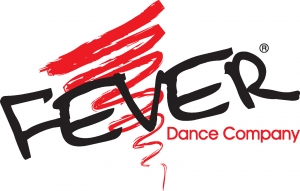 CHEER DANCE UK – CHEER COMPETITION INFORMATION
Saturday 4th & Sunday 5th November  – Blackpool Tower
___
Tickets are now on sale using the buy now link below.
ALL COMPETITORS & SPECTATORS REQUIRE A TICKET TO ENTER THE BALLROOM.
£22.00 – ONE DAY
£30.00 – WEEKEND DAY
DEADLINE – SATURDAY 14TH OCTOBER
___
If you haven't already done so, please use the following link to register for this competition – Registration
All dancers aged 12 & over will be competing on the Saturday from 11:15am.
(Fireflies, Flyers, Force & Fighters)
All dancers aged 11 & under & parents will be competing on the Sunday from 8:45am.
(Sparkles, Flames, Firecrackers, Finest)
We have no timetable yet, as soon as it is published we will send it out.
__
Outfits & extras
All outfits (skirt & top) & poms have now be fitted and ordered.
Saturday solo dancers, sparkles, flames, firecrackers & fireflies – Bows & Legwarmers are also required. BUY HERE – https://www.feverdancecompany.com/product-category/cheerleading/
Flyers – Black socks (See Nicole)
All dancers need black cycling shorts for under their skirts & black trainers
Other info
Please arrive in the ballroom in your Fever uniform. Black performance t-shirt, black leggings, and fever jacket if you have one. Those who don't please try wear a plain t-shirt and leggings. No denim!
All competitors and spectators need a ticket (wristband) to enter the ballroom. There will be no replacements for lost/forgotten wristbands. Please make sure these are fastened on your wrists before you arrive at the door.
Fever will be sat in one area of the ballroom, please find your teachers and a seat in that area when you arrive.
ONLY VIDEOING OF YOUR OWN CHILD'S SET DANCE/FREESTYLE & DUO IS PERMITTED!