Exam Day Information & Times – Sunday 26th February
What does my child need to wear?
Latin and/or Ballroom exam – Girls must wear a dress or skirt and boys wear pants, shirt, and a tie. Latin formation outfits or girls practice outfits may be worn. Remember your Latin shoes.
Ballet/Mini movers and mini mix exams – Pink/Rose leotard and skirt or any plain clothing. Ballet dresses can be worn.
Street and cheer exams – any Fever uniform, leggings, t-shirt, crop top etc. Or any plain t-shirt and leggings.
Boys street – anything funky or fever uniform
If your child is doing multiple disciplines please keep it simple. There will be no time for outfit changes. Just a change of shoes and time to put a skirt on for Latin over leggings or shorts.
Girls – All girls must wear their hair tied up neatly.  No jewellery or headbands please.
Can I watch my child take their exam?
You can watch your child's exam if you like. See below for spectator entry price.
Please do not bring babies and toddlers who are not taking an exam.
Payment on the day?
We have a small charge for all exam candidates and spectators who wish to watch their child's exams.
The cost is £3 per spectator and £2 per exam candidate.  This is to cover examiners fees.  Please try not to bring babies and toddlers who are not taking an exam.
Please try to have the correct change. This is cash only.
On the day information
Please arrive 10 minutes before your allocated time slot.  If you are running late, please call us on 01772 703704.
On some occasions the examiner can get behind with time, so be prepared to wait for a short time if necessary. If we do end up running very far behind, we will text the mobile number we have on record.
Once you have checked in at reception, please make your way into studio 2 (small studio) to wait. A member of teaching staff will meet all candidates in studio 2, with their exam forms to check we have all the information we need.
Please stay as quiet as possible during exams as not to distract the candidates. Do not open the door and enter onto the dance floor until a member of staff instructs you to.
___
TIMETABLE
9:00am          Eliza Thomas, Macy Fowler, Rory Fitzsimon
9:10am          Summer Balazs, Emmie McKenzie
9:20am          Summer Abson-Proud, Maisie Perks, Emilie Maree
9:30am          Daisy McGrath-Bretherton, Willow Hutton, Ava Metcalfe
9:40am          Kate Traynor, Emma Bissett, Connie Speight
9:50am          Niamh Bell, Holly Young, Aubree Alexander, Violet Taylor
10:00am       Amaya Woods, Aurora Steele, Naomi Phillips
10:10am       Maya Ciemiega, Olivia Hodgson
10:15am       Lilly Folwer, Masha Kiselova
10:20am       Siena Whitelaw, Rose Cookson, Eliza Dickinson
10:30am       Niamh Coleman, Bella Wilson, Eliza Pavey, Amelia Yates
10:45am       Isobel Harrison, Ivy Littlefair, Serenity Thorpe
10:50am       Isla Ratcliffe, Freya Marshall, Isabel Oldfield, Valerie Cornall
11:00am       Millie Plumb, Phoebe Plumb
11:05am       Alisiya Simpson, Amelia Simpson
11:10am       Amber Noblet, Amber Hobson, Nabila Malek
11:15am       Esmae Barker, Isla Hatton
11:20am       Esther Potter, Eva-Rae Sutton-Webber, Ava Sutton, Isla McEvoy
11:30am       Francesca Taylor, Alexandra Synos, Caitlin Thomson, Erin Meehan
11:40am       James Henderson, Alexandra Henderson
11:50am       Grace Gabbott, Imogen Swinson
12:00noon   Theo Nightingale, Levente Gelb, Jack Lauke
12:10pm       Kylie Worthington, Iona Pennington
12:15pm       Alfie Molyenux, Gabrielle Molyenux
12:25pm      Luna Iddon, Grace Brown
12:35pm       Adults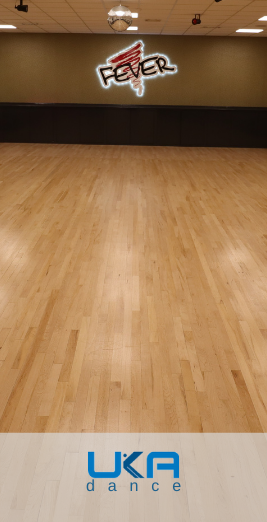 February 26 @ 09:00
Preston